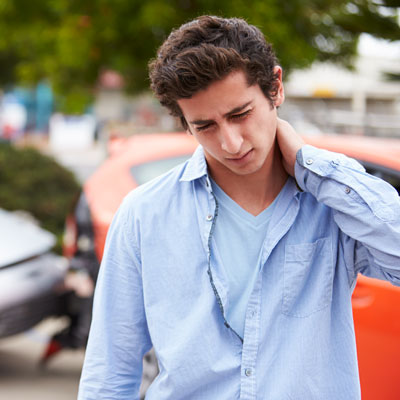 Automobile Accident and Personal Injury at Cardinal Chiropractic of St. Peters
Whether you've been involved in a low speed fender bender, higher speed collision or workplace accident, it's vital to get prompt medical care. At Cardinal Chiropractic of St. Peters, we care for patients who sustain various injuries, with whiplash and shoulder injuries being the most common. Lower back injuries, such as sprains and strains, shoulder injuries and hip injuries, are also common, whether from car accidents or slips and falls.
NEW PATIENTS »

Why See a Chiropractor?
Chiropractors have the most knowledge and skills for dealing with these injuries. When you seek care at our practice, Dr. Blalock can take X-rays on-site, so he doesn't have to refer you out for imaging.
"I can also get someone treated right away and have a fairly good idea of what's going on," he said. If a patient is not improving or responding within 2-3 weeks, we will send out for MRIs.
What to Expect
If you have an auto accident injury, there are some extra forms to fill out. Most of it relates to the extent of your injury and how it impacts your everyday life. We will get some more details about the accident and the different insurances at play.
Next comes an exam, X-rays, and diagnostics. If time permits, Dr. Blalock will provide a light treatment.
At this appointment, we'll go over stretches and exercises. Our practice features a resistance band station used for rehabilitation. The objective of this therapy is to improve strength and stability, as injuries can cause tissues to get stretched and lose their stability. Other therapies we may use as part of your care plan include laser therapy and decompression.
Book an Appointment
If you've experienced an auto accident or personal injury, we want to help you get on the path to recovery. Contact us today to schedule an appointment.
CONTACT US »

Automobile Accident and Personal Injury St. Peters MO | (636) 352-0380