About Cardinal Chiropractic of St. Peters
The Highest Standards of Care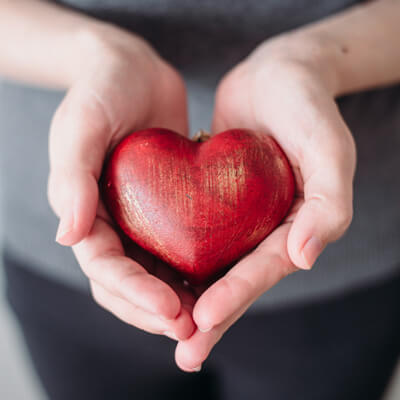 At Cardinal Chiropractic of St. Peters, our philosophy is to provide every patient with the highest level of chiropractic care possible. We treat everyone we see as our own family member—someone for whom we want the best. Our goal is to help people live the lives they want and do the things they love without any musculoskeletal hindrances.
Our History
Dr. Richard Blalock received his Doctor of Chiropractic degree from Logan College of Chiropractic in December 2010 and opened our practice in January, 2011. He grew up 10 minutes from here and always planned to come home to practice. He and his wife Cynthia love the people here, are passionate about Cardinals baseball, and are grateful for the opportunity to positively impact the community's health.
As a Christian, Dr. Blalock believes in the moral and ethical imperative of doing what's best for the patient at all times.
Our Patients Experience Happy Surprises
People are often surprised to learn that chiropractic helps with many things beyond neck and back pain. By removing pressure from the nerves, the organs associated with those nerves can function better, which means you can function better.
Patients are also surprised that we don't require lengthy care plans. Every patient gets a unique care plan for their particular needs, with no contracts, no huge packages and no up-front costs. You pay for services as you go, and you only get the care you need.
On a more personal note, people are surprised to learn that Dr. Blalock had perfect attendance from kindergarten through high school graduation. He also proposed to his wife on the field of Busch Stadium!
MEET DR. BLALOCK »
Offering Help for Scoliosis
While in chiropractic school, Dr. Blalock learned he had severe scoliosis. This prompted him to research and learn all he could about the condition and approaches to care. His own results with the amount of correction chiropractic provided him, as well as the difference it made in his health, motivate him to offer the same positive outcomes for others.
Schedule Today
Take that first step toward healing and health. Contact us today to book an appointment.

About Cardinal Chiropractic of St. Peters | (636) 352-0380